This is an unlisted video sent by Walmart, this video explains what they expect and the 6 points to cover. All the questions below come from this video.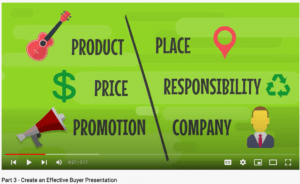 The below answer are to assist in making a killer presentation. Many of the answers are vague and need life.
PRODUCT - 10 Slides [The Product should be the highlight (10/20 Slides) of the meeting]
2021 we re-branded with a new website, fresh card and tube. The new look (right image below) is just hitting retail shelves now.
The new look was decided over months of A/B testing by engaging with our customers and thoroughly tested via online ads to see which card created the highest engagement. We had five slightly different designs, and the red design you see below won by a landslide. It wasn't even close.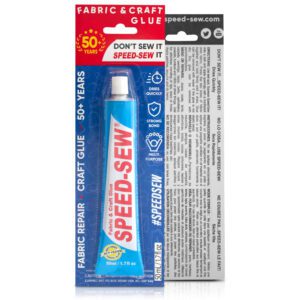 We had professional product images created as well – https://drive.google.com/drive/u/3/folders/15XwVWXzSqF0qGXowT6J8HeExmrUJzJ5v
In January 2022, we started online advertising and a solid social campaign releasing 1 YouTube video a week ( https://www.youtube.com/c/SpeedSewFabricGlue)
We're also posting on all the main channels (Facebook, Instagram, TikTok, Pinterest, Twitter) as well as posting a blog post every two weeks, which are all optimized for specific keywords to increase our search engine optimization.
We already have emails and social posts scheduled until the end of 2022. Rather than schedule into 2023, we are now increasing the frequency of posts in 2022.
We certainly are getting increased fan engagement. We are also finding content created by our customers.
An immediate metric is our online sales which have dramatically increased and our reviews on Amazon have gone from a handful of reviews to 130+ reviews.
A majority of our engagement is from the USA too.
We created this video (unlisted ) a few days ago as a quick example. We would love to dedicate our resources to driving traffic to Walmart & Sam's Club. We can create videos, social posts, and online ads to drive traffic and communicate with our current customers.
My whole life we've been involved with charitable organizations and I currently sit as a director on a charitable foundation which donates money annually to youth at risk (our main focus).
Helping those in need is engrained in me. Many of the charities I see have volunteers but they are always in need of money.
I know for a fact if we added a zero at the end of our donations they would be consumed just as fast. $100k or $1M we can find a way to help others with it.
USA Manufacturing – Our manufacturing is 100% in the USA – Hamshire, IL currently
An ethical audit has been done at our production facility.
Supplier Inclusion – Anyway we can help, we are 100% open to it.
Responsible sourcing – The only thing we buy overseas right now is our tubes. We buy them out of India. Everything else is made in Canada or the USA.
Sustainability – We only use vegetable-based oils in our inks.  No mineral oils are used. The cards and tubes are recyclable. Mineral Oil Declaration